4th International Conference on English Studies: Linguistics, Sociology and Interdisciplinarity
Near East University
 Nicosia, North Cyprus
May, 5-6, 2017
Research Centre for Applied Linguistics (RCAL) (Near East University) and International Departments of English Association (IDEA) are pleased to announce the 4th International Conference on English Studies, an international conference for language teachers, translators and literary scholars to be held in Nicosia on May 5th-6th, 2017.
In the last decade, there has been a growing focus on and acceptance of interdisciplinary work in the academia. While some critics still would argue that mixing up – or combining – academic disciplines causes a decrease in the rigor of the work produced, many others, especially working within the late/post-modern paradigms, encourage interdisciplinarity. They claim that compartmentalising academia only results in limited contributions to a world where everything is interconnected in practice. Taking our pivotal position from this argument in favour of interdisciplinarity, we invite scholars who investigate the "Socio-" and the ways in which it becomes intertwined in various aspects of language related practices to join us. Following on from the recent developments in interdisciplinary linguistic work, such as sociolinguistics, socio-cultural theory, linguistic ethnography, and linguistic anthropology, the conference focuses on the intersection point of the "socio-" and the "lingua-."
Although our main focus will be on analyses of language in use, the conference aims to bring together scholars from all disciplines and intellectual orientations. Submissions may include, but are not limited to, an exploration of the following topics: sociolinguistics, multiculturalism, multilingualism, constructivism, communication studies, linguistic ethnography, intertextuality, narratology, deconstruction, post-structuralism, semantics, pragmatics, semiotics, speech acts, translation theory, machine translation, language learning theories, classroom language(s), language teaching methodology, teaching strategies and styles, teacher identities, innovative approaches, discourse analysis, and conversation analysis.
Keynote Speaker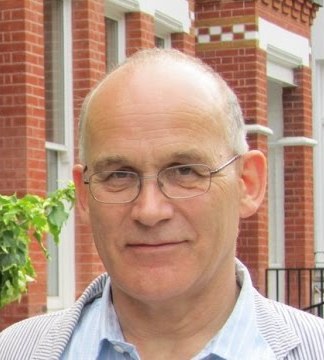 Prof. Ben Rampton
Professor of Applied and Socio-linguistics
King's College London
Abstract Submission     Registration      Venue      Accommodation      Committees      Conference Programme
Previous Conferences
1st International ELT Conference: Pains and Gains in ELT
In Medias Res: Uses of Narrative in English Language Studies
3rd Interdisciplinary Conference on English Studies