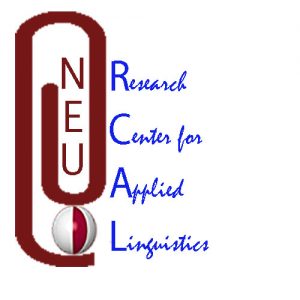 All academic activities are carried out within the Research Centre for Applied Linguistics (RCAL).
RESEARCH AND PUBLICATIONS
UPCOMIG CONFERENCES
4th International Conference on English Studies: Linguistics, Sociology and Interdisciplinarity (5-6 May 2017, Nicosia, North Cyprus)
PAST CONFERENCES
1st International ELT Conference: Pains and Gains in ELT
In Medias Res: Uses of Narrative in English Language Studies
3rd Interdisciplinary Conference on English Studies
PROJECTS
Building Bridges: Teaching English to Diverse Groups
Whether it is for business or for academic purposes, there appears to be an increasing demand within the community to learn and use English in everyday communication. "Building Bridges: Teaching English to Diverse Groups" is a project aiming to target this demand by providing English language instruction to diverse groups from the community, who would otherwise have limited resources to access such learning opportunities. The project specifically aims to:
teach English to groups of learners from diverse cultural and social backgrounds;
collaborate with non-governmental organisations (NGOs), working with all age groups in building learning communities that would encourage life-long learning;
contribute to social integration of diverse groups by providing free educational opportunities for them;
observe and record the learning and teaching practices within classrooms where diverse learners are present;
implement innovative teaching and learning methods and strategies to evaluate their effectiveness in real life situations;
provide opportunities for pre-service English language teachers to practice their teaching skills and implement their theoretical knowledge before graduation in real life teaching and learning contexts.
With these primary aims in mind, the project is designed to be ongoing where collaborations with different NGOs will be sought at the beginning of each term. Depending on the nature of the collaboration, further contacts may be established with other research centres. Researchers and academics from other departments may be involved in different stages of the project. The core project team, however, involves Asst. Prof. Dr. Çise Çavuşoğlu (Chief Convener, Department of English Language Teaching), Assoc. Prof. Dr. Mustafa Kurt (Department of English Language Teaching) and Yağmur Raman (Department of English Language Teaching).